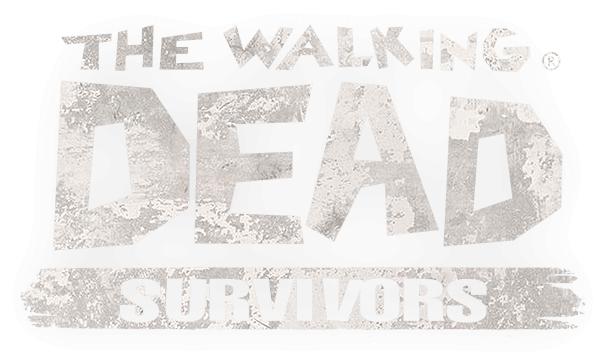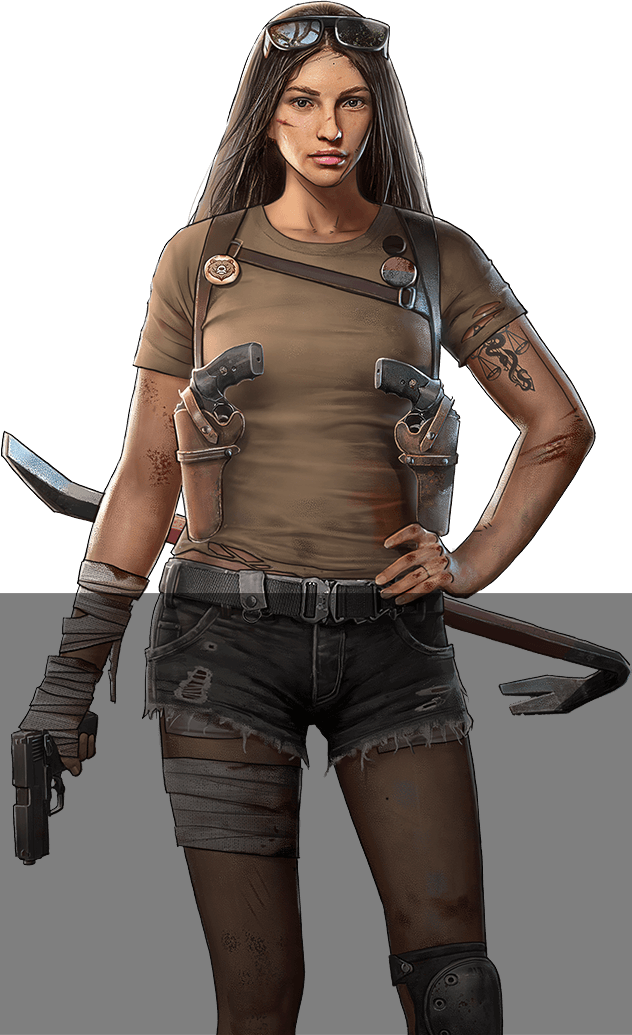 MAYA
A former cocktail waitress with a military mindset, Maya embodies the ranger creed. She's a crackshot on defense towers, tough in a fight, and an excellent shooting instructor.
*Skilled Shooter
*Not Scared of Walkers
*Enjoys Sunsets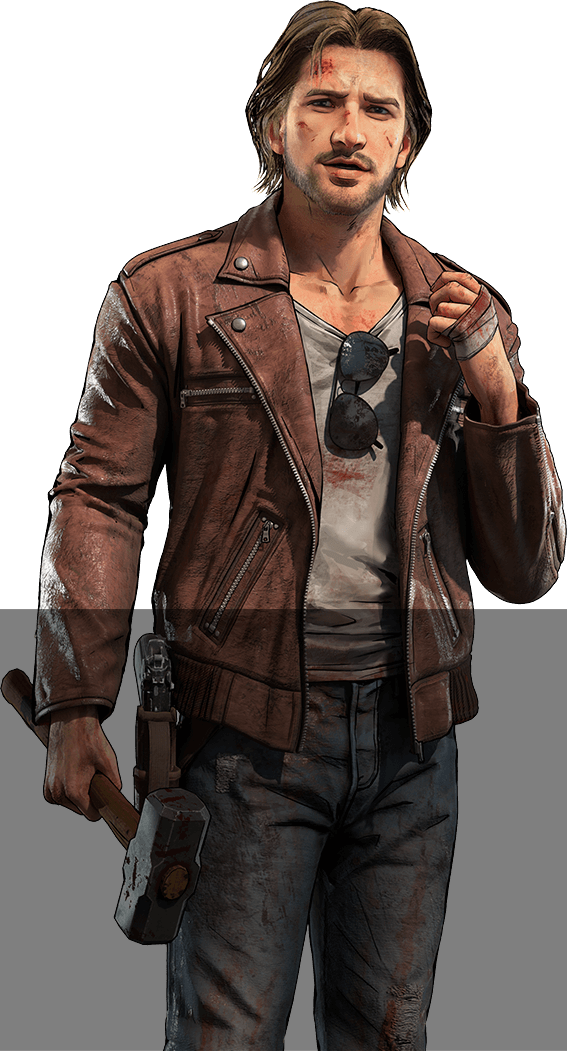 VAYNE
Former con man Vayne is an opinionated bastard who is difficult to get along with, but loyal to the core. His checkered past has served him well, making him a tough melee fighter, a sharp shot, and handy with the tools.
*Tough in a fight
*Quick Tempered
*Self Proclaimed Casanova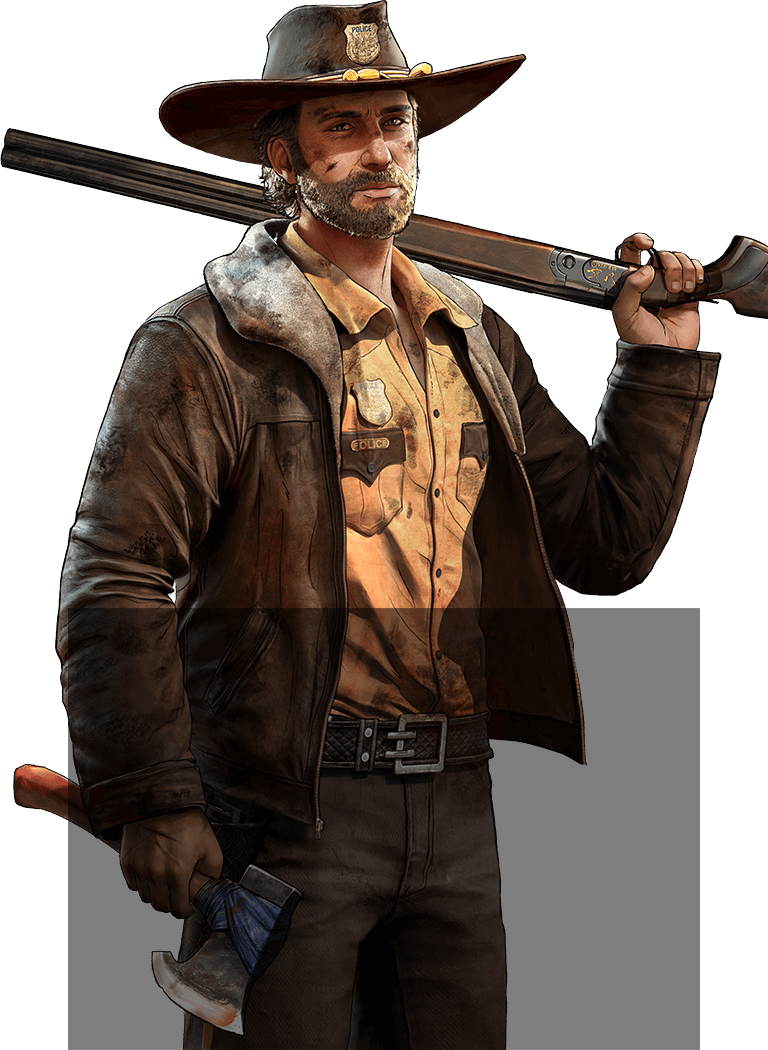 RICK
This former police officer is a natural leader, survivor, and protector. He brings out the best in those around him, is an invaluable combatant who is highly effective against Walkers.
*Natural Leader
*Skilled Fighter
*Does Anything for His Family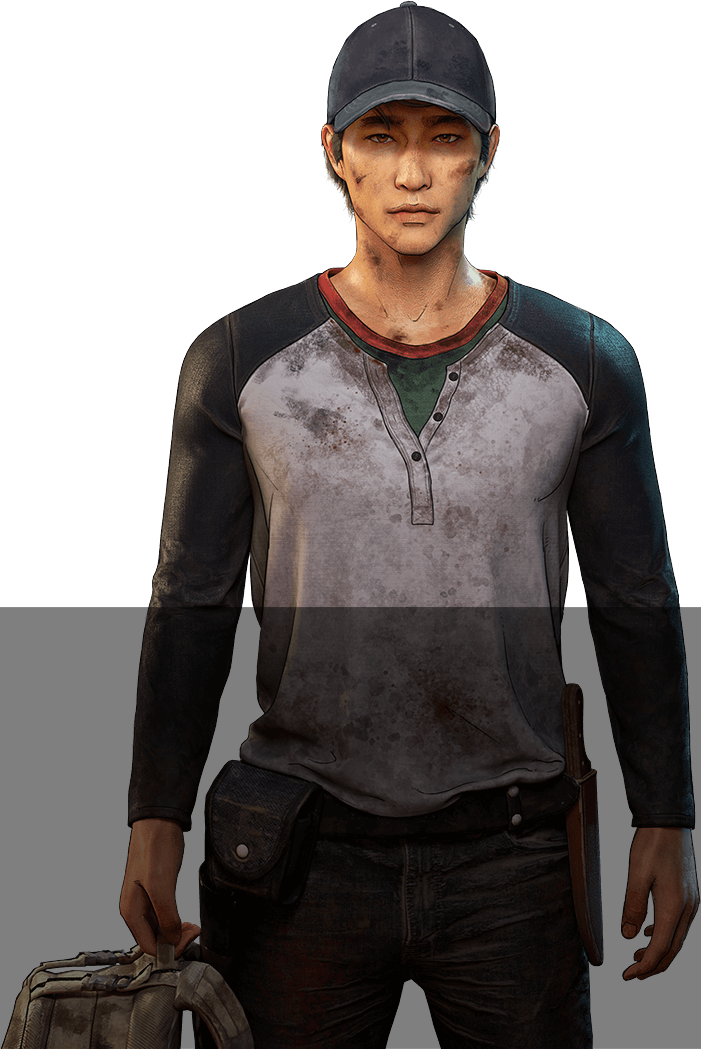 GLENN
Gifted with resourcefulness and street smarts, Glenn has saved himself and his team from many a deadly situation.
*Street Smart
*Scavenger
*Scrappy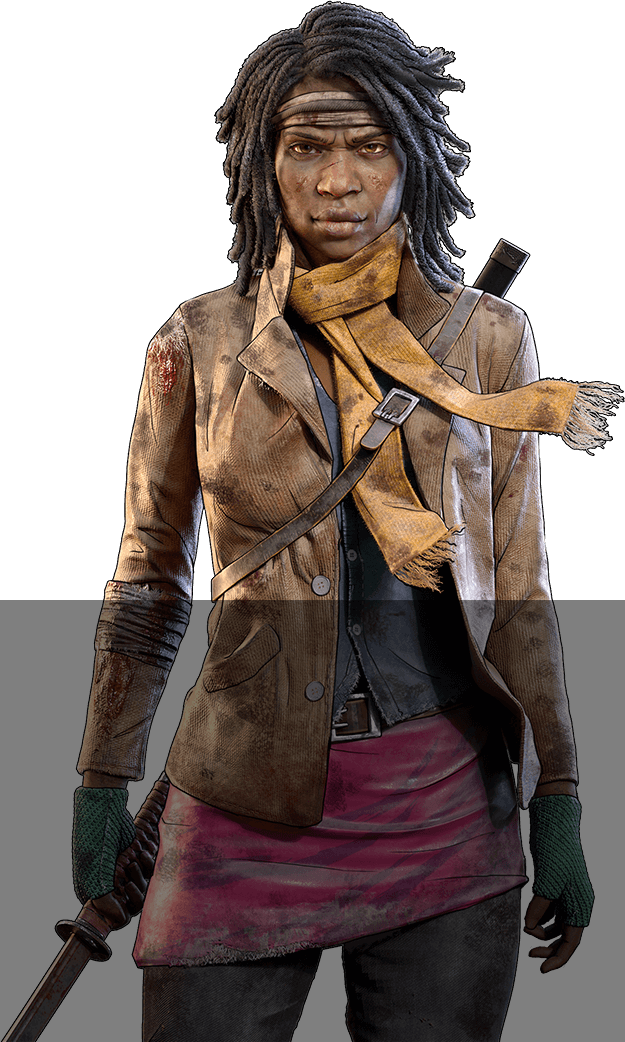 MICHONNE
Michonne is a woman of few words, who lets her actions, and her katana do her speaking. She is a master with a blade who proves her worth time and time again.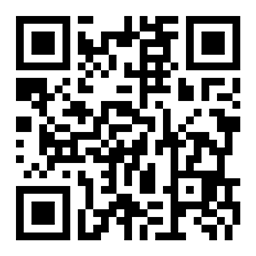 scan the QR code above to download the game for free