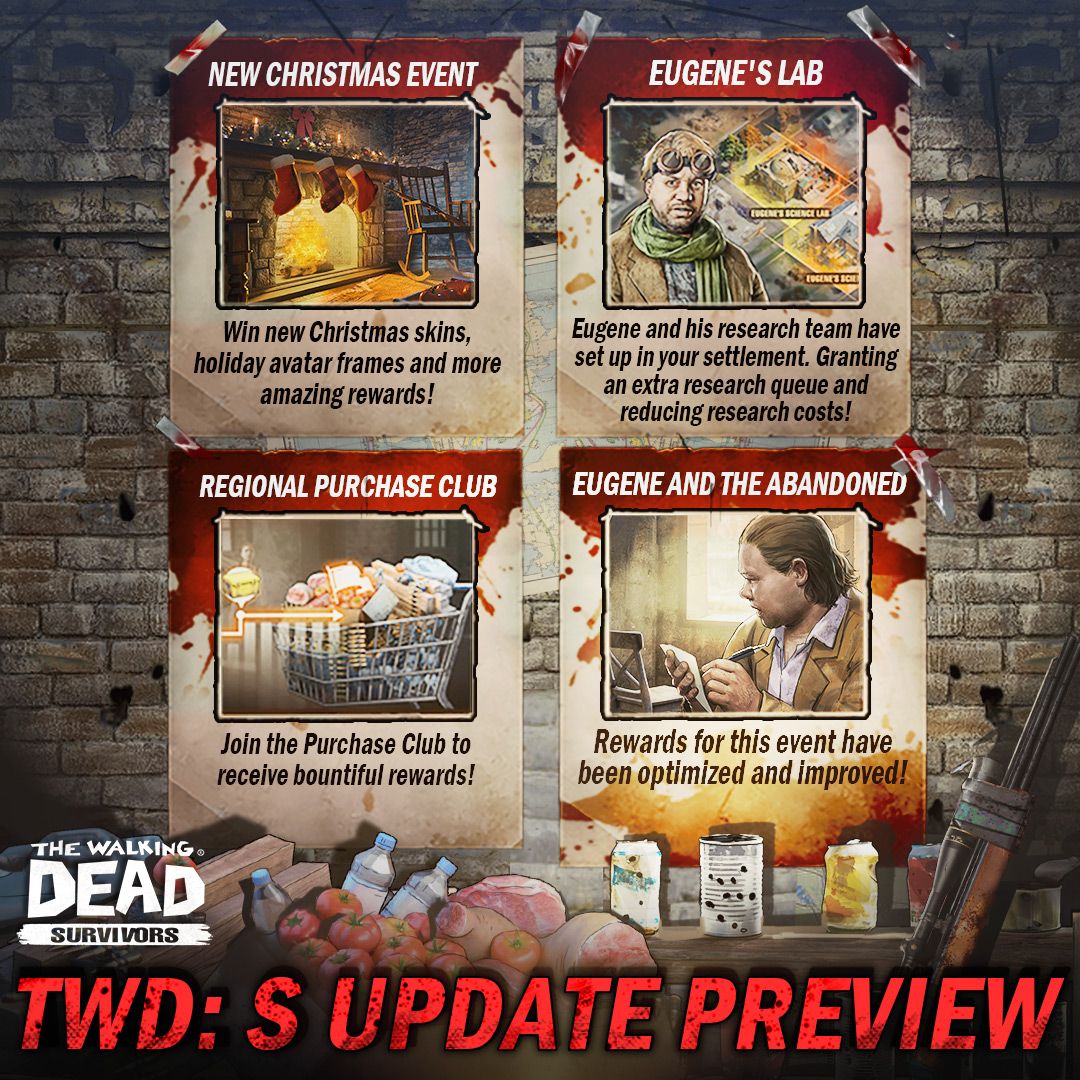 1. Lines We Cross Optimizations
● New ranking system with additional rewards for wining regions.
Regions will be ranked according to their win/loss ratio and will receive additional rewards for each win. The rankings are reset after 8 battles have taken place. If a Region manages to win at least 6 out of their 8 matches, they will receive exclusive rewards.
● Added additional rewards for Clans participating in the event
The participating Clans of the winning region will be rewarded with special milestone rewards based on their contribution to the victory!
● Healing bonuses optimizations
New effect: Your Hospital capacity will be temporarily increased during the event.
Now after the battle is over, the healing speed increase and healing cost reduction buffs will stay active for 60 minutes after the battle.
2. New Season 2 Individual Technologies
When entering Season 2, players will have access to new technologies which include:
Improved effectiveness against certain troop types.
Improved attributes for sharpshooters, melee troops and cavalry.
Increased hospital capacity, reduced resource cost of construction, reduced construction times, etc
3. New Season 2 Missions
After entering the new map Wilderness fields, you can complete new missions and receive amazing rewards!
● These new missions include missions for players, clans and the whole region.
● After completing some tasks, you can obtain Commendation, which will be used to compete for new a new Commendation Ranking and rewards.
4. Added 3 Season 2 Commendation rankings
● There are Commendation rankings for players, Clans and the whole region.
● Before the end of Season 2, all Commendation rankings will be settled and rewards will be sent out accordingly
Rewards include legendary survivor fragments, Long-Range Transmissions, Salvage Tokens and much more!
● To obtain Commendation, besides completing Season 2 missions, you can:
Personal Commendation: Kill Walkers in the map and defeat Woodbury Armies
Clan/Region Commendation: Kill Walkers in the map, defeat Woodbury Armies and control community buildings.
5. New Christmas Event: Christmas Walkers
● Event time: December 24th-December 30th
● Kill walkers during the event to have a chance at obtaining "Christmas Hats"
● Use "Christmas hats" to find the location of Christmas Walkers on the world map
● Rally with your Clan to defeat the Christmas Walkers. You will receive event points and special rewards such as "Christmas Bells".
● Special milestone are available for all Clan members when reaching certain event point milestones. Rewards include special items such as Vehicle upgrade items.
6. New Event: Christmas bell
● Event time: December 24th-December 30th
● Event tasks and a Christmas Pass will be available during the event
● Event tasks: complete the event tasks every day to get "Christmas Bells"
● Christmas Bell: Use "Christmas Bells" to get random rewards, Christmas points and event points.
You can also receive "Christmas Bells" by defeating walkers, gathering resources and defeating Christmas Walkers.
● Christmas Pass: Christmas points can be used to upgrade the level of your Christmas Pass.
After the Christmas Pass level is increased, you can receive generous rewards for free.
After upgrading your Christmas Pass, you can receive even more rewards.
You can get decorative buildings and special rewards in the Christmas Pass: Christmas tree (permanent), and Christmas avatar frame (permanent)
● Ranking rewards: At the end of the event, players will be ranked according to the "event points" of the players on this server, and additional ranking rewards will be settled.
The first player in the leaderboard can get a decorative building: a Legendary Christmas tree (permanent), which can increase gathering speed by 5%
7. Optimized Eugene and the Abandoned Event
● More Rewards added
New personal rewards were added, complete tasks to get additional rewards by defeating the Abandoned.
New Clan Milestone Rewards. After your Clan reaches certain point milestones, all Clan members can receive special rewards.
New Clan Ranking Rewards: When the event is over Clans will be ranked according to their total points and receive special rewards based on their ranking.
● Added Eugene: State of Alert
During the event there will be special "Vigilance Status" periods where players can get double points. These will take place 3 times per day and will last 1 hour each time.
During this period of time, use Eugene codes to find Zeke's Elite Forces and defeat them to receive double points.
8. Other adjustments
● Added Brokery
In this special new store you can purchase permanent town hall appearances by using Town hall tokens. Tokens can be obtained in the Wheel of Prosperity.
● Added display of region number under Clan buildings. (Only displayed in Wilderness Fields)
● Added display of region number in battle alerts. (Only displayed in Wilderness Fields)
● Adjusted the ways to increase Clan's member capacity.
When a Clan reaches 4,000 prosperity, the member capacity is increased by 15.
Research Clan Technology Survive Together I, to increase capacity by up to 20 more members.
Note: For Clans that had 4,000 prosperity before this adjustment the Survive Together I technology will automatically be upgraded to level 20.
9. More Christmas events will be opened soon, please pay attention to the in-game event interface